Since the first reported case of COVID-19 in late December last year, there have been many significant changes in our daily routines, many workers requiring to work from home and many needy services were closed. The arrangement provided a lot of undesired worries for our service recipients. Besides having to remain in isolation at home, they worried more if their HIV status will intricate complications from COVID 19. According to two large scale studies of the coronavirus pandemic in the United Kingdom, both found that people living with HIV had between 63 and 130% higher risk of dying of COVID-19 than other people. The studies showed that co-morbidities such as obesity, poorly controlled diabetes and high blood pressure were important risk factors in people living with HIV.

In response to the government appeal to stay home, special measures were introduced to assign more support for our patients. During the period, door to door delivery of surgical mask, hand sanitation gel and antibacterial hand wash together with our food bank items were provided for them. Instead of attending our center, our social worker provided mindfulness relaxation exercises through virtual face to face phone and telephones with good effects. The 24 hour nurses hot-line remained open to assist any patients who might need to consult about medication intake and support from our team.

The SAC Centre is devoted to providing a comfortable, relaxing and caring environment for our patients to participate in various activities and meet their peers. The theme in 2019-2020 was "Live a Happy Life". We hoped to use diversified activities and life support skills to encourage patients to be more engaged in the community, build different interests, enjoy and live a wonderful life with a variety of targeted programs and special projects. Regular education seminars, delivered by doctors, nurses and nutritionist took part in our talks last year. The topics covered were "health talk series including "Diet Tips on High Blood Pressure, Blood Sugar and Cholesterol Level", "Diet and Exercise on Bone Health", "Effects of Drug Metabolism on Liver and Kidney Function", "Healthy Aging" and "How to Live a Happy Life". We aimed to improve holistic health of our patients through the different targeted education programs.

The SAC Mother-to-Child Transmission Prevention Program (MTCTPP) has been introduced since 2002 aiming at eliminating HIV transmission in all new infants through the cooperation and support from doctors and nurses in hospitals and HIV clinics. Our home care nurses worked closely with the multi-disciplinary team ensuring the pregnant mother adhered to the highly active antiretroviral therapy (HAART) prescribed in order to suppress the viral load to undetectable level. 41 healthy babies were born since the beginning of this program. The success rate is 100%.

We continue to provide free HIV and syphilis testing with professional counselling to women in need. According to WHO, it is estimated that only 79% of people living with HIV know their HIV status, it is therefore imperative for the public to increase HIV testing uptake. Our HIV self-testing program using non-invasive oral swab aims to improve the awareness of HIV testing continued last year. The advantage for it be performed at a private place at any time becomes a new way of regular testing in demand. The program will continue in the coming year.

In terms of youth education, the mask design contest for schools and public with the theme of 'Say no to discrimination' remained very popular with over 8000 students took part in our Facebook award competition. The program provided youth with good opportunities to learn about HIV and measures to protect them.
The Cambodia program collaborated with Khemara, Cambodia, which aims to improve life quality of women and girls in Cambodia continues to expand this year. Our joint program 'Love with Care" provided the much needed sexual/reproductive health and HIV education for secondary school students with the theme of 'Say No to HIV Discrimination'. Last year, we have increased our support in COVID-19 prevention materials to distribute to students and outreach to families at home.

The preventative education on HIV/AIDS and sexual transmitted infection for transgender group and their sex partners through online outreach and workshops completed with good feedback. The pilot project is a joint effort together with the Transgender Resource Center in Hong Kong. Free HIV antibody and syphilis testing service with pre and post counselling were provided to encourage them to conduct regular tests. The testing service can identify infected person and link them for care and treatment.

Due to COVID-19 affecting gathering of people this year, our AIDS walk Committee has decided to take the activity online for our participants to complete the walk remotely using their own creativity to complete the activity. Our special thanks to our T-shirt producer Simple Approach, T-Shirt designer DFT x JOYCE Group, celebrities, ambassadors, key opinion leaders and sponsors making this event to its new dimension.

A new mobile app featuring "know more about AIDS" was launched this year, it aims to provide the general public education and information on HIV transmission and prevention knowledge. Together with the newly launch API (short video) showing in all free TV channels, we hope it will help to eliminate misconceptions on HIV/AIDS.

We are very thankful and appreciative of all donations received and we always work to be good stewards of your donations. All of this good work cannot be overstated without the generosity from our supporters and volunteers. We look forward to bringing about even greater positive change in the HIV/AIDS community in our coming years.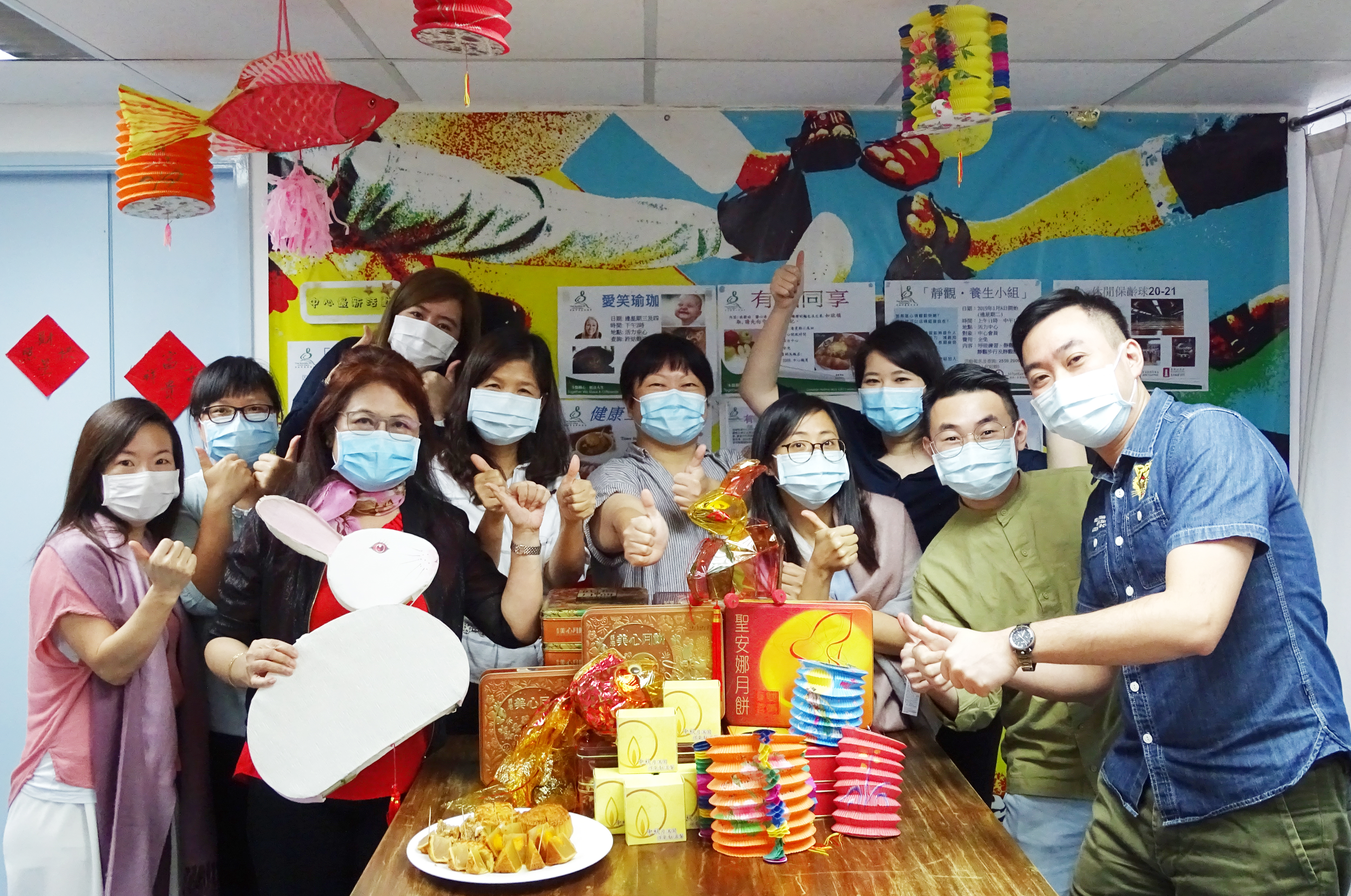 Alice Chan
Chief Executive Officer
Oct 2020