Forty years since the first case of AIDS was reported, professionals around the world has proven that ending the AIDS epidemic as a public health threat is possible to be achieved. Much progress has been made in understanding the disease. With decades of experience and medical breakthroughs, evidences show that HIV treatment is highly effective in reducing the transmission of HIV infection, and result in viral load suppression which prevents the spread of HIV. Nevertheless, inequalities in the HIV/AIDS response remain stark and persistent. In view of this drawback, the new Global AIDS Strategy (2021–2026) from UNAIDS seeks to reduce the inequalities that drive the AIDS epidemic and put people at the centre to get the world on-track to end AIDS by 2030. To echo with the new strategy, we continued to stand firm on the mission to provide high quality direct patient care services and launched a new promotional campaign to emphasize the importance of HIV/AIDS acceptance through our digital platforms and MTR advertisements.

A year after COVID-19 pandemic has declared, we have adopted new ways of providing services to our patients. Instead of organising group activities, our professional team provided individual consultations through outreach home visit, telephones and virtual face to face meetings. Additional food, nutrition and hygiene supports were given to low-income people living with HIV/AIDS (PLHIV) families and frail PLHIV. Such kind of provision can enhance their nutrition and tangible support, which can make PLHIV strong enough to fight for the disease and COVID-19 pandemic so as leading to a better quality of life. The 24-hour nurses hotline remained open to assist any patients who might need to consult about medication intake and support from our team. Besides, our professional team including social workers, physiotherapist and counsellors have been working continuously to bring improvements in patient's overall abilities. Clients who received our physiotherapy service both in our fully equipped SAC Day Centre and on outreach-based showed significant improvement in pain level, muscle strength, mobility and functional improvement.

Since 1994, the SAC Centre has been performing as a safe haven for PLHIV and providing a relaxing and caring environment for our patients to participate in various activities and meet their peers. The theme in 2020-2021 was "Caring Ourselves; Fight Epidemic Together". Different targeted therapeutic programs such as art therapy, virtual mindfulness relaxation exercises, individual fitness training and stretching exercise aiming to enhance PLHIV's holistic health were conducted by social workers, counsellors and physiotherapist. Others enjoyed different forms of peer and seasonal small group gatherings organised. We hoped to use diversified activities and life support skills to encourage patients to be more engaged in the community, build different interests, enjoy and live a wonderful life.

Introduced in 2002, the SAC Mother-to-Child Transmission Prevention Program (MTCTPP) aims at eliminating HIV transmission in all new infants through the cooperation and support from doctors and nurses in hospitals and HIV clinics. Our home care nurses worked closely with the multi-disciplinary team ensuring the pregnant mother adhered to the highly active antiretroviral therapy (HAART) prescribed in order to suppress the viral load to undetectable level. 42 healthy babies were born since the beginning of this program. The success rate is 100%.

According to UNAIDS, approximately 84% of PLHIV globally knew their HIV status in 2020 and the remaining 16% (about 6 million people) still need access to HIV testing service, which is an essential gateway to HIV prevention, treatment, care and support services. Therefore, we continue to provide free HIV and syphilis testing with professional counselling to women in need. In addition, our HIV self-testing program using non-invasive oral swab aims to improve the awareness of HIV testing continued last year. The advantage for it be performed at a private place at any time becomes a new way of regular testing in demand. The program successfully reached out to 3.4 million audiences last year through our promotional poster campaign.
With the sponsorship of Gilead Science, we have organized 5 educational seminars in 2020 for our professional staff. The topics covered were "Interpersonal relationships under COVID-19 Epidemic", Latest Developments in AIDS Treatment", "Drug-drug Interactions", "Dancing with the Chronically Illness" and "Secrets of Healthy Aging". Through the educational seminars, we were able to deliver better direct care services to our patient members, as well as to share the new medical information and trends with our members.

This year marked the 10th anniversary of our flagship school program, Mask Design Contest, and a booklet has been created to share years of winners' art pieces with the public, in order to raise awareness for HIV prevention and eliminate misconceptions in the community. The program will continue to provide youth with good opportunities to learn about HIV and measures to protect themselves in the coming decade.

Entering its third year, our joint program with KHEMARA, Cambodia "Love with Care", which aims to improve life quality of women and girls in the community, continues to expand in the coming year. The program has provided the much needed sexual/reproductive health and HIV education. Last year, we increased our support in COVID-19 prevention materials to distribute to students and outreach to families at home. The program has been successfully carried out and reached over 1,458 students.

Due to COVID-19 pandemic affecting gathering of people, our annual AIDS Charity Walk continued to go virtual this year. Guests and participants were invited to design and complete the route within the designated period and place. Our special thanks to our AIDS Walk committee, T-shirt producer Simple Approach, T-Shirt designer Antoine Kruk x JOYCE, celebrities, ambassadors, key opinion leaders and sponsors making this event to its new dimension.

All of this good work cannot be overstated without the generosity from our supporters and volunteers. We are very thankful and appreciative of all donations received and we always work to be good stewards of your donations. We look forward to bringing about even greater positive change in the HIV/AIDS community in our coming years.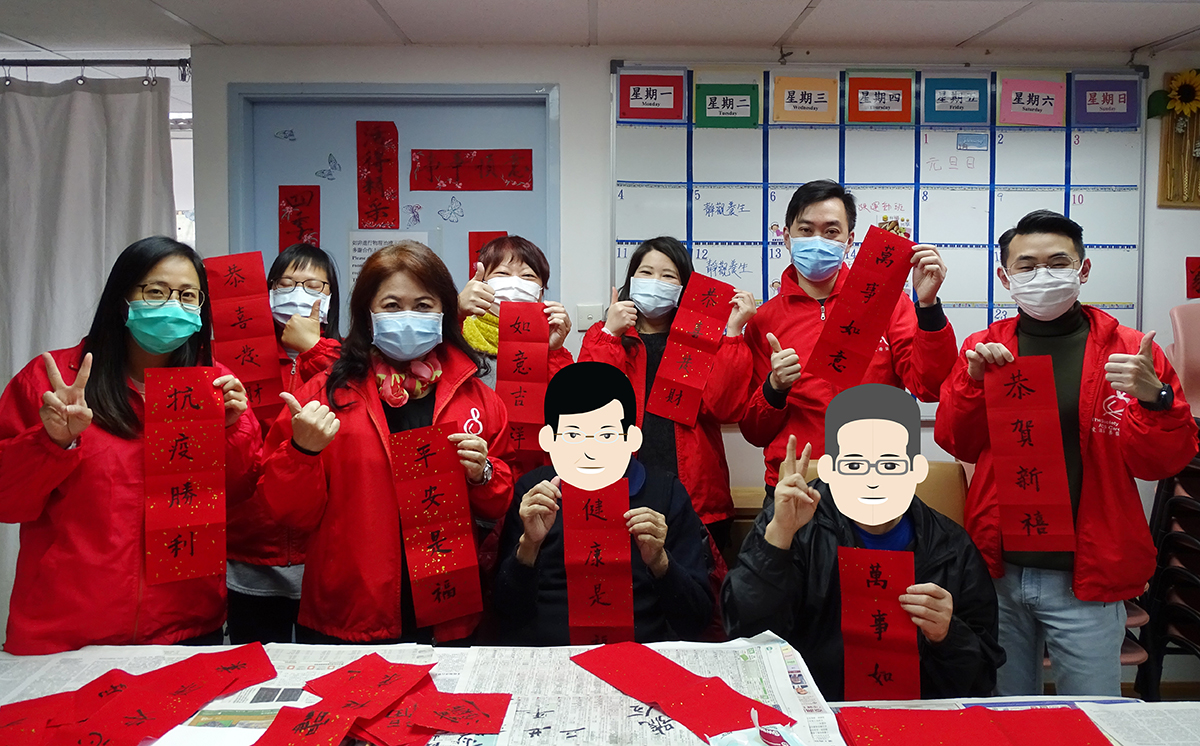 Alice Chan
Chief Executive Officer
Oct 2021